Minimizing Business Interruption
1/28/2020 (Permalink)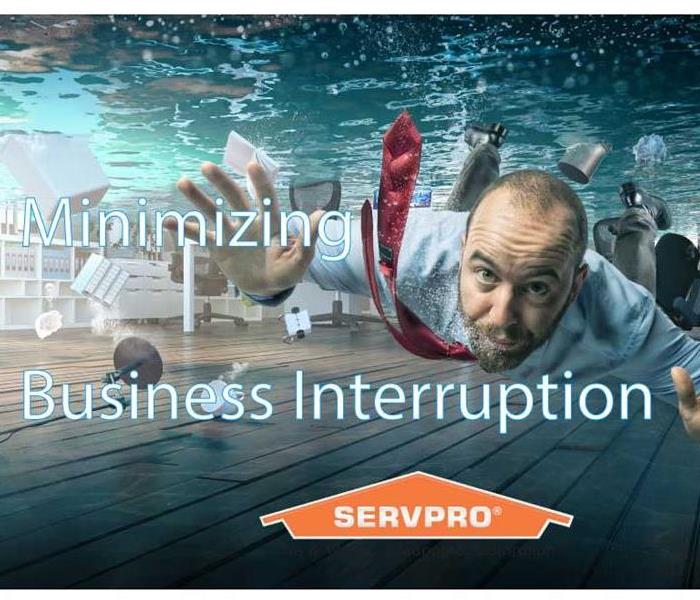 When your business is impacted by a disaster minimizing business interruption should be your main concern as an owner, manager or employee. When a disaster occurs this may not be the first thought that comes to mind. That is why it is important to have assessed potential risks and have in place a plan to deal with potential threats. These are a few steps that can be taken to ensure you are prepared.
Identify possible risks to your specific business. Depending upon your industry, size of the structure and geographic location risks will vary. By identifying the most likely risks to your business is the first step to being prepared for an event. For example if your located in a cold weather climate a flood from a broken pipe could be a potential issue.
Have a specific plan in place for each potential disaster. After identifying the most likely scenarios have a plan that dictates actions to be taken in each event. Have an easily accessible plan that the employees in charge would have access to. Depending upon the scenario the plan should include emergency contact information, a list of vendors to use to remedy each situation and a crisis communication plan. Having a formal plan that all key employees follow and understand is important in minimizing business interruption.
Understand your insurance coverage. It is important to have a clear understanding of what is covered by your policy in the event of a disaster. Knowing what coverage you have prior to an event will help in planning how to go about fixing the issue. It can also save time and stress to already have a clear understanding that whatever happens you are covered. Having the business interruption coverage that is right for your business is integral to the recovery of your business.
Get back to doing what you do best. With the proper planning and implementation of your plan you should be back to work in no time. No matter what industry your in, time is money, so getting back to running efficiently as soon as possible is important.
Here at SERVPRO of Southeast Portland we deal with commercial loss quite often. It is always our top priority to minimize the business interruption that is experienced by our commercial clients. We sincerely hope that you never need our services, but we do hope that you are prepared in the unfortunate situation that you do.